Seeding Monitor - MSN 2000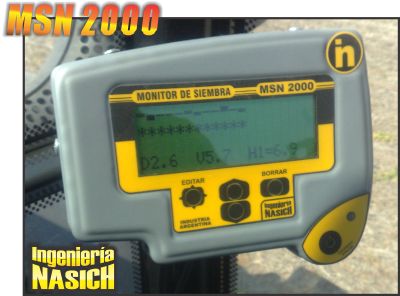 SEEDING MONITOR MORE COMPLETE OF MARKET.
SAVE YOUR TIME AND MONEY, AND AVOID CONCERNS!
YOU DON'T LOOK BACK, LOOK FORWARD!

It display:
- Failures in the drills planting.
- Fault in fertilization.
- Density planting seeds per area or per length.
- Area partial and total.
- Total and partial hours worked.
- Speed in miles per hour.
- Levels of hoppers.
- Shaft rotation.
Furthermore:
- Diagnose their own failures.
- Gives visual and sound alarms.
- Easy programming.
- Unlimited drills.
- Expandable. You can add sensors that you want at any time.
- It has bright screen for night work.