Seeding Monitor for 1 Row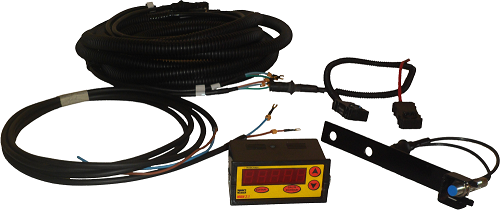 Recommended for jobs in seed companies..
It display:
- Failures in 1 row of drill planting.
- Density planting seeds per length.
- Area partial and total.
- Total and partial hours worked.
- Speed in miles per hour.
- Audible alarm.
Includes:
- Monitor.
- Seed sensor.
- Speed ​​sensor.
- Connection cables for sensors and power.
- Supports for monitor and speed sensor.
- Screws and seals required for installation.
- Manuals of use and installation.
Features:
- Power supply of 12V DC.
- Monitor prepared for mount socket on board (hole 44mm x 92mm), or with stand included.
- Protection internal short circuits.
- Sensor seed mounting hole 3/4 inch.