Guidance System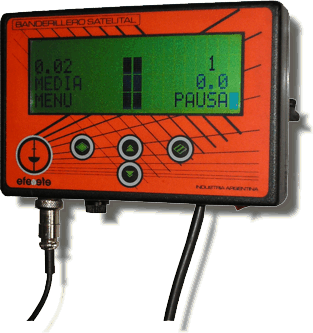 Advantages:
- Easy installation.
- Free maintenance.
- High speed positioning.
- Double guided system.
- Screen and keyboard light for night work.
- Variable sensitivity.
- Best signal reception without DGPS.
- Correction internal program.
Functions:
- Show the number of passes and shift.
- Measure the area worked and stores it in memory.
- Sound Alarm to anticipate the next inning.
- Pause to return to the last position.
- GPS Data.
- Permanent display: speed, number of past, status of satellites and shift.